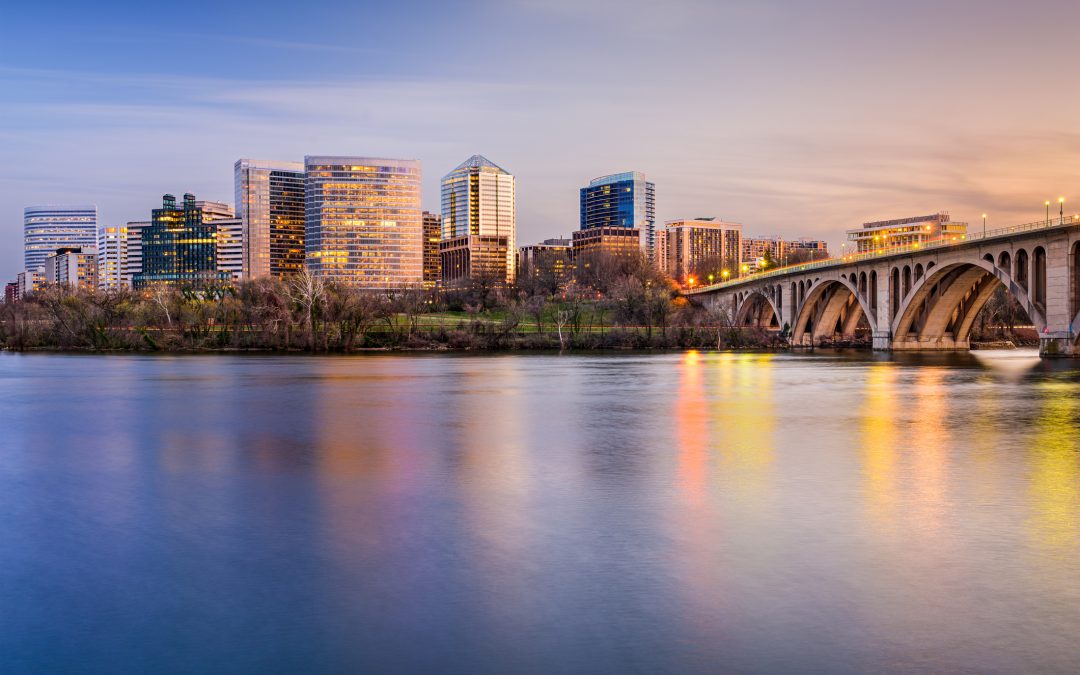 All signs point to the current housing boom taking place not only in Virginia but the entire country continuing for the foreseeable future. The Commonwealth State experienced an impressive 54% uptick in transactional activity in the past year alone. Now is a fantastic time for savvy investors to capitalize on the favorable market dynamics and lock in assets that will produce consistent returns on investment for years to come. The experts at Coastal Capital Funding crunched the numbers to highlight some of the best areas to kick off your investment property hunt in the Hampton Roads and Northern Virginia markets.
Northern Virginia
Despite the ongoing COVID-19 situation, the Falls Church area recorded an exponential increase in property sales of 127.3% from June 2020 to June 2021. Surrounding areas experienced similar levels of activity, with Fairfax County reporting a 48.8% spike in home sales during the same period. The number of home sales isn't the only data point that is trending upwards in the Northern Virginia market—the average home sale price has also risen significantly. The median selling price in the area has jumped 14% from 2021 to $741,574. Fairfax City homes are currently selling for more than 13% than last year, with the average price currently sitting around $615,000. Comparable increases have also taken place in Arlington and Alexandria, where median home prices have risen to $820,150 and $701,302 respectively. Homes are not staying on the market for long either—which is great news for real estate investors as this indicates demand is high for housing options. Prospective homebuyers are willing to pay premium prices for the right fit, meaning there is little concern from an investor's point of view when it comes to potential vacancy issues.
Here's a closer look at some of the best Northern Virginia Markets to invest in:
Fairfax: This suburban community was the first county in the entire country to hit a six-figure average household income. Fairfax offers an abundance of amenities including public parks, museums and dining options and also boasts one the most highly-ratedschool systems in the entire country. The median home price is $544,700 and is projected to increase an additional 3.1% in the coming year. The average monthly rate is currently $1,826 with the median household income reported at $115,717.
Alexandria: It should come as no surprise why Alexandria tops our list as one of the best NOVA markets to consider for a real estate investment property. Perfectly situated just 10 miles from Washington, D.C., scores of workers flock to this waterfront community drawn by the quick commute to work and the numerous restaurants, shops and parks. Landlords will have no problem finding quality tenants for rental properties and the area's strong economic performance ensures optimal return on investment.
Hampton Roads
Some of the key metrics to consider when looking for a market to acquire an investment property in are quality of life, housing prices and employment. Hampton Roads excels in each of these metrics. The region encompasses a wide variety of property types and neighborhoods that offer potential investors an abundance of options. Hampton Roads refers to seven individual cities located throughout Coastal Virginia: Chesapeake, Suffolk, Newport News, Hampton, Portsmouth, Norfolk and Virginia Beach. All of these are solid investment options due to the following unique characteristics:
Economic Stability: Nearly one-third of the Hampton Road's economic activity is related to the defense industry. There is a robust military presence in the area and the surrounding economy receives a constant influx of workers, money, and business thanks to its close ties with the industry. Additionally, the tourist sector is thriving thanks to the area's location on the coast. Vacation rental properties are an excellent option that can produce above-market returns in the Hampton Roads area.
Ongoing Development: All seven cities comprising the Hampton Roads area are expected to continue to grow in population at a rate well above the national average over the course of the next five years. The steady influx of new residents means there will be a reliable demand for viable housing options for the foreseeable future—a great market trend for investors.
Amenities: There are a number of educational, recreational and cultural amenities that draw people to the Hampton Roads area. Home to several institutions of higher education such as Old Dominion University and Hampton University, the region has a strong student population that makes multi-family rentals a smart investment option in the area. Furthermore, attractions like the Norfolk Botanical Gardens, Virginia Aquarium and Museum of Contemporary Art draw countless visitors every year—meaning a correctly marketed vacation rental could be a lucrative investment in the area.
A Trusted Lending Partner
The market is primed for successful real estate investments—let the Coastal Capital Funding team use its experience, market knowledge and client-centered approach to lending to assist you in accomplishing all ofyour investment goals! We specialize in delivering individually tailored funding solutions in a fraction of the time it takes traditional banks. Our streamlined underwriting process and flexible terms give our clients a distinct edge in today's competitive market. Contact us today to learn more!